About Me
Hello, beautiful people!
For the most part, I am a friendly and kindhearted person. I love meeting new people. And I most certainly love laughing — and overall having  a good time.
I am from Washington, DC — which is one of the reasons why I don't own a car, or even know how to drive. Pathetic? Not necessarily. Let's just say it's in working progress.
Music is my primary love – along with poetry and other forms of writing. And I still do it all to this day.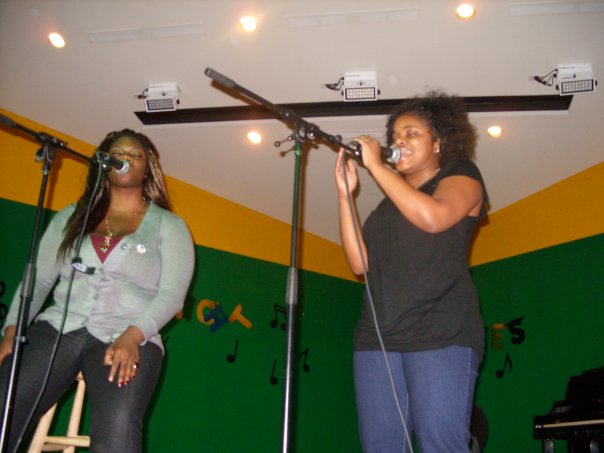 Here is a video of me singing an original song – \"So Proud\" by Karima Scott .
I enjoy applying my artistic abilities to whatever or whenever I can. My favorite music artists are Jasmine Sullivan, Erykah Badu, Usher, Priscilla Renea, Kirk Franklin, Brandy, Wyclef, Jill Scott, Melanie Fiona, Rihanna, Lupe Fiasco, SWV, Anthony Hamilton, Taylor Swift, Billie Holiday, Tye Tribett…
So, there's a lot. You get the idea. I love music – esp. quality music.
I have pet peeves, too. If you know anything about "girly" girls, you know that they like to do their nails and hair, do their make-up and dress up just because.
Yeah, that's me.
One of my pet peeves is chewed finger nails. You know the nails that are sinked into the skin of the nails. Sounds nasty? It's looks even worse. Yuck! Anywho, this blog is more than just a class requirement for me. I had a blog when I was a sophomore, but never followed through it with because…well, I didn't think I knew what I was doing. Clearly, this time around will definitely be different.  =)
Follow me on twitter @kayd_lady!